In this article, we will be talking about post general nursing courses in Zimbabwe. You might have been wondering what happens after finishing a three-year diploma in Nursing. I am going to give you some insight.
There are so many opportunities besides nursing. You have to make your choice depending on what you like and what you are good at. If you are someone who is really hands-on and you always want to be with a patient, definitely you have to specialize.
Also Read:
How To Become A Nurse Aide In Zimbabwe
Nurse Training Vacancies in Zimbabwe
Nurse Training Schools in Zimbabwe – All the Information You Need
Nurse Training in Zimbabwe – How to Become a Qualified Nurse
The world is changing with technology in place, being a general nurse will have you at the same position for 20 years or until your retirement. Hopefully, you wouldn't want to be that nurse who knows every corner of the hospital or that nurse who always tells others how experienced he/she is at a rural clinic.
You should have work experience of minimum one year for you to qualify for post-basic nursing. Whether you are in the private sector or government everyone has an equal opportunity to further their education. It takes courage, commitment and focus to be where you desire to be in your career life.
WHO OFFERS POST GRAD COURSES FOR NURSES IN ZIMBABWE?
Nurse's Council of Zimbabwe is responsible for regulating these courses. Government hospitals provide institutions for the courses below and recruitment is through an electronic application. Vacancies are posted in local newspapers.
Diploma in Midwifery (1 year)
Midwifery is the health science and health profession that deals with pregnancy, childbirth, and the postpartum period including care of the newborn in addition to the sexual and reproductive health of women throughout their lives.
In Zimbabwe, it is becoming more common to have a diploma in midwifery and from the look of things, in the near future, it will be a prerequisite. If you were not considering doing midwifery you might want to.
Diploma in Intensive and Coronary Care Nursing (1 year)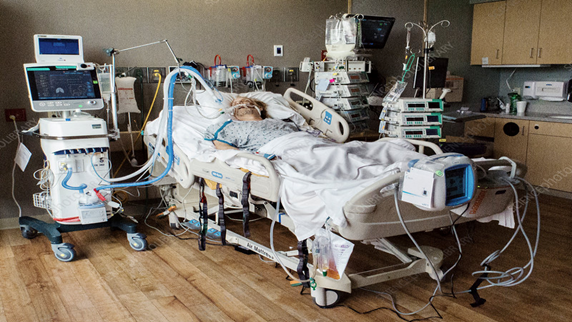 Critical care nursing is the field of nursing with a focus on the utmost care of the critically ill or unstable patients following extensive injury, surgery or life-threatening diseases.
ICU nurses provide care for life-threatening medical conditions and injuries and may work with patients from the neonatal ward to seniors.
Theatre nurses work within hospital operating theatres and anaesthetic/recovery units, helping to care for patients before, during, and after surgery.
As part of a wider perioperative team, they work alongside surgeons, anaesthetists, operating department practitioners (ODPs) and theatre support staff.
Depending on the procedure, they may also care for patients on the ward or in clinics, for example, when helping to fit a cardiac catheterisation unit.
RENAL NURSING DIPLOMA
Renal nurses work primarily with patients experiencing kidney problems as well as those patients who are at risk of developing kidney problems. They treat and care for patients throughout the lifespan from infancy to end of life.
Some of the medical problems nephrology nurses may encounter and treat include End-Stage Renal Disease (ESRD), Chronic Kidney Disease (CKD), renal cysts, kidney transplants and kidney stones among many other diseases and disease processes.
Advanced Diploma In Neonatal Intensive Care And Paediatric Nursing (18 – Months Course)
Pediatric nursing is the medical care of neonates and children up to adolescence. Nurses who specialize in paediatrics devote their knowledge and skills to caring for children from infancy through the late teen years and their families.
These specialized nurses collaborate closely with physicians and other health care providers who share their dedication to children's health.
Like other nurses, pediatric nurses can perform physical examinations, measure vital statistics, take blood and urine samples and order diagnostic tests. Nurses with advanced training can interpret test results to form diagnoses and develop treatment plans.
Psychiatric Mental Health Nursing (Three-year Diploma)
Psychiatric nursing or mental health nursing is the appointed position of a nurse that specialises in mental health and cares for people of all ages experiencing mental illnesses or distress.
These include schizophrenia, schizoaffective disorder, mood disorders, anxiety disorders, personality disorders, eating disorders, suicidal thoughts, psychosis, paranoia, and self-harm.
Diploma in Operating Theatre Nursing (1 year)
Theatre Nurses are nurses whose primary focus is on operations and surgeries. But a theatre nurse can still have various specializations, such as orthopaedics, ophthalmology, obstetrics, cosmetic, and other fields that require operations. The theatre nurse works closely with the operating team
OTHER COURSES OFFERED BY NURSES COUNCIL OF ZIMBABWE
Diploma in Community
Diploma in Nursing Administration
Diploma in Nurse Anaesthetist
State Certified Traumatology Nurses
Certificate in Primary Care Nursing
Diploma in Ophthalmic Nursing
Diploma in Clinical  Nursing
Diploma in Orthopaedic Nursing
Diploma in Oncology and Palliative Care Nursing
State Certified Traumatology Nursing
ASSOCIATED DEGREE PROGRAMS
Universities offer different undergraduate degrees to nurses who hold a diploma in general nursing and desire to pursue their studies in different areas of association. The following are some of the degrees:
Nursing Education
Safety, Health and Environmental Management
Public Health
Administration
Universities in Zimbabwe include:
UZ, CUT,NUST, Bindura University etc.